How to create a login

With an existing support request
If you have already sent us a support request, either via the Help Center or by emailing our Support email address, you can request a password by clicking the 'Get a password' link as shown below and use the email address that you have used in the previous requests.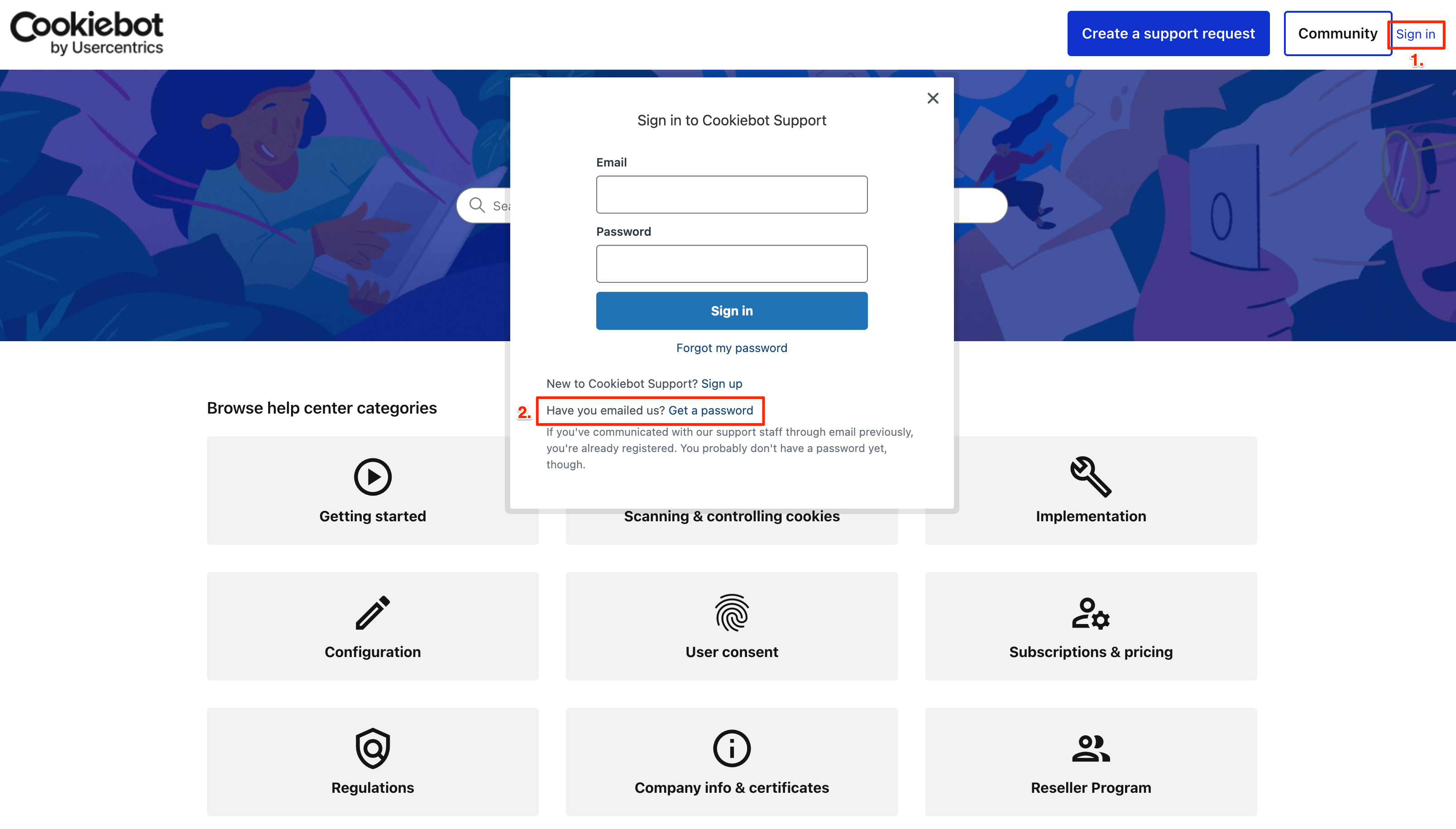 Creating a new user
If you have not yet been in contact with our Support, you can create a user by clicking 'Sign in' and then 'Sign up' as shown below.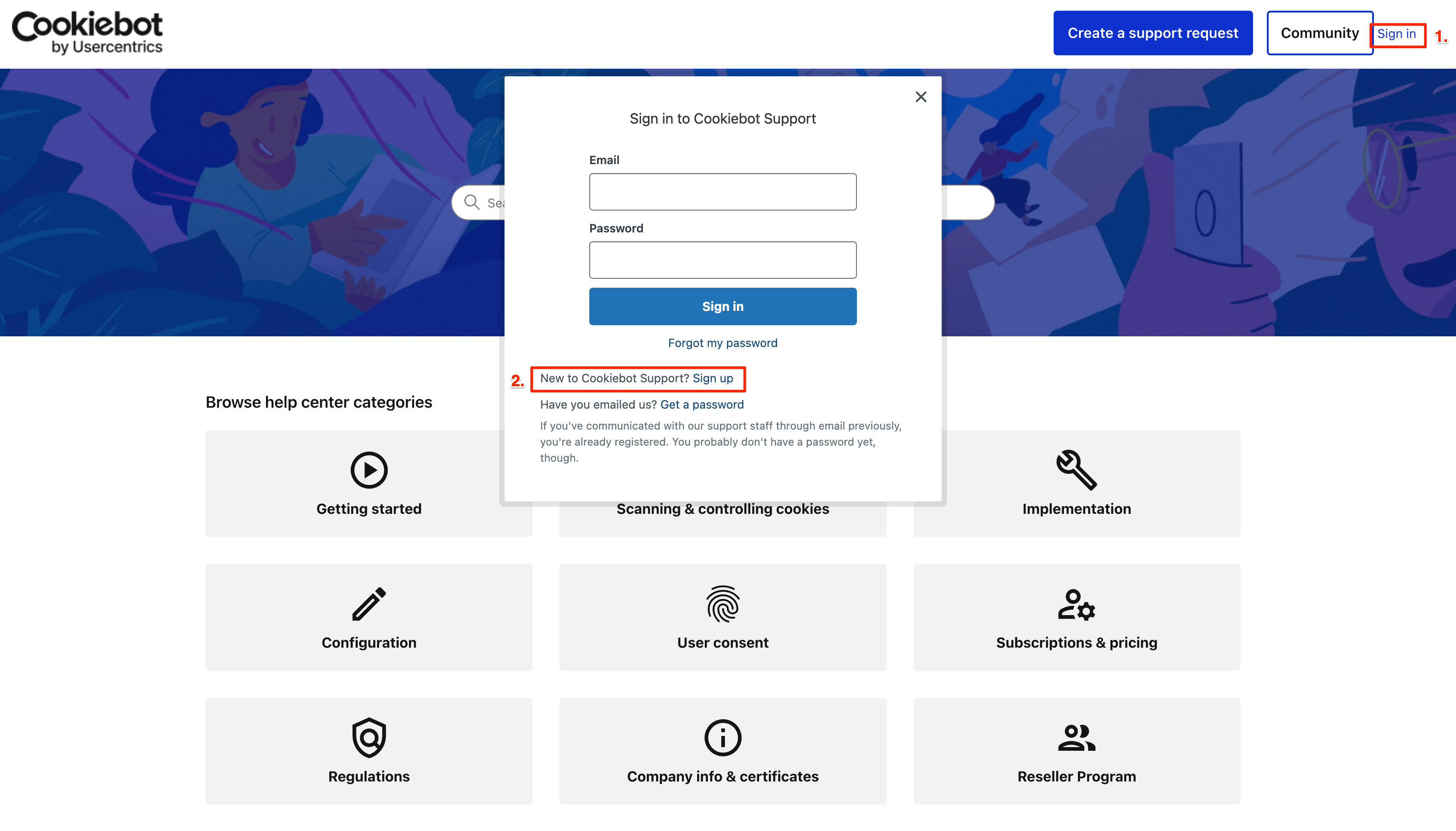 Once you are logged in, you can:

1. Search our various Help Center articles.

2. Create a support request for topics that are not covered in the Help Center or are specific to your situation.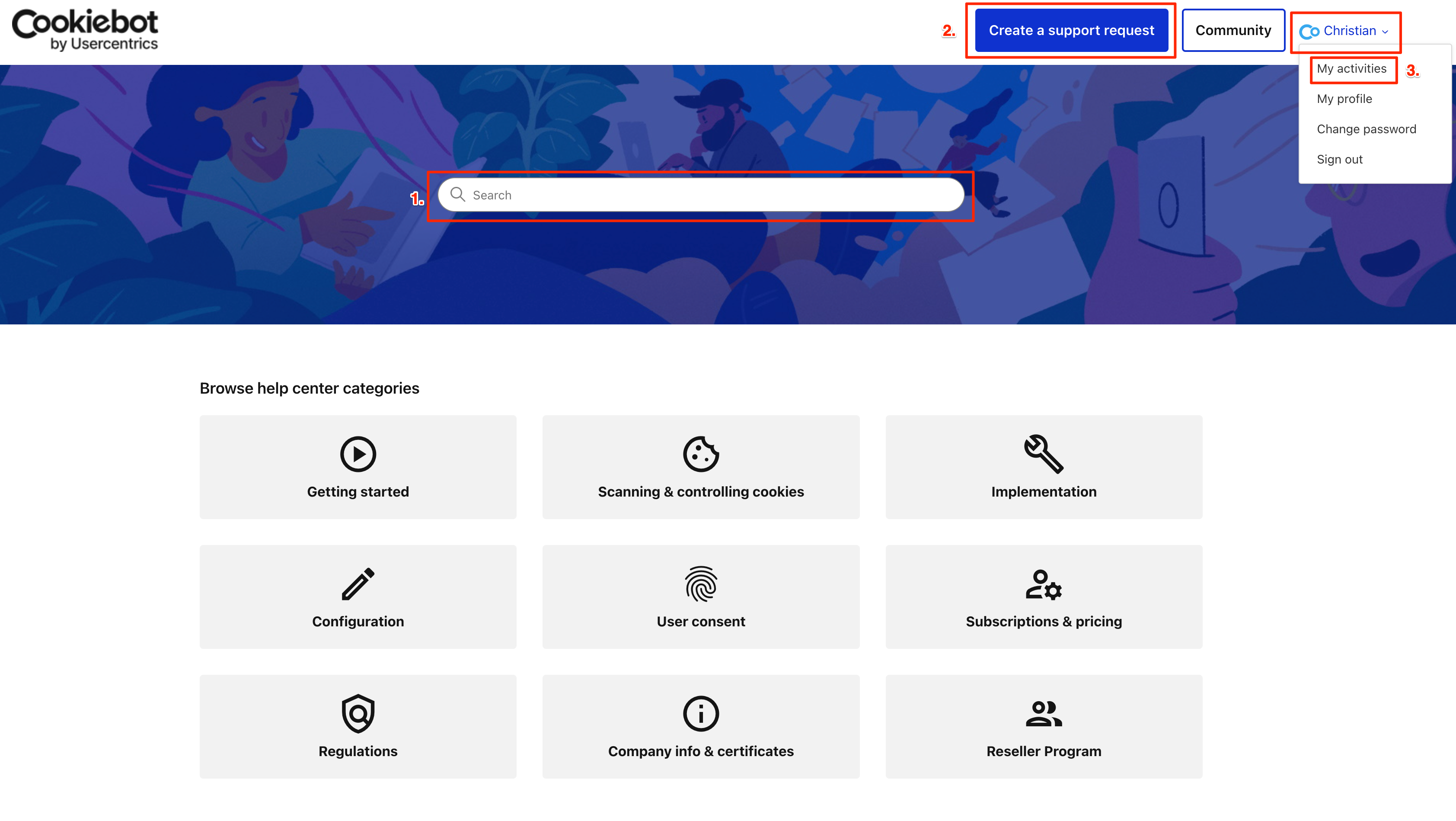 3. See your Help Center activities.
From here, you can see an overview of your current and your previous support requests.