This guide assumes that you have an existing Google Tag Manager environment (if you do not have one, please head over to the GTM website to create one).
Create a Google Tag Manager account / container
You can create a new environment here. Simply click on Create Account to set up the container and follow the instructions.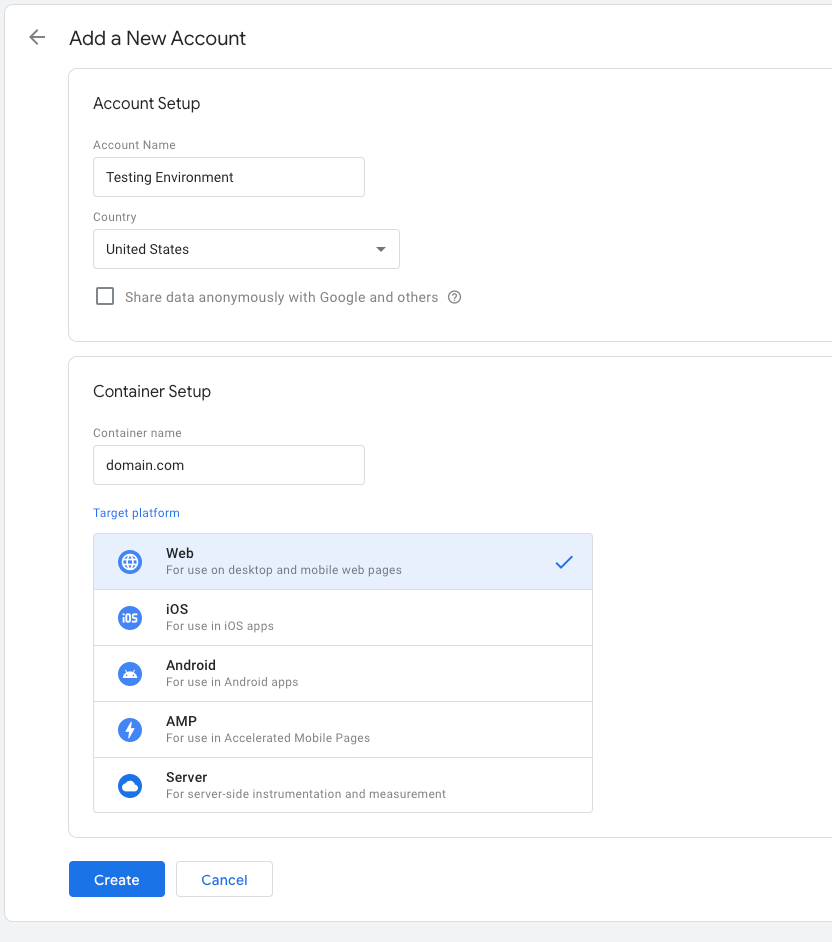 You will then be able to access the code you need: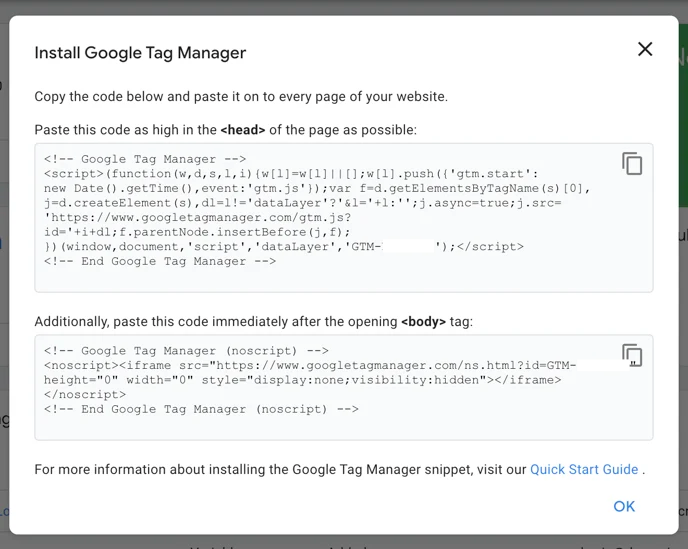 Add Google Tag Manager Code to BigCommerce
The easiest method is to copy the GTM code and paste it into the Google Analytics field in your BigCommerce menu.
Log into your BigCommerce dashboard → navigate to Advanced Settings → Web Analytics.
Switch to the Google Analytics tab and insert the GTM <head> code snippet into the Tracking code section.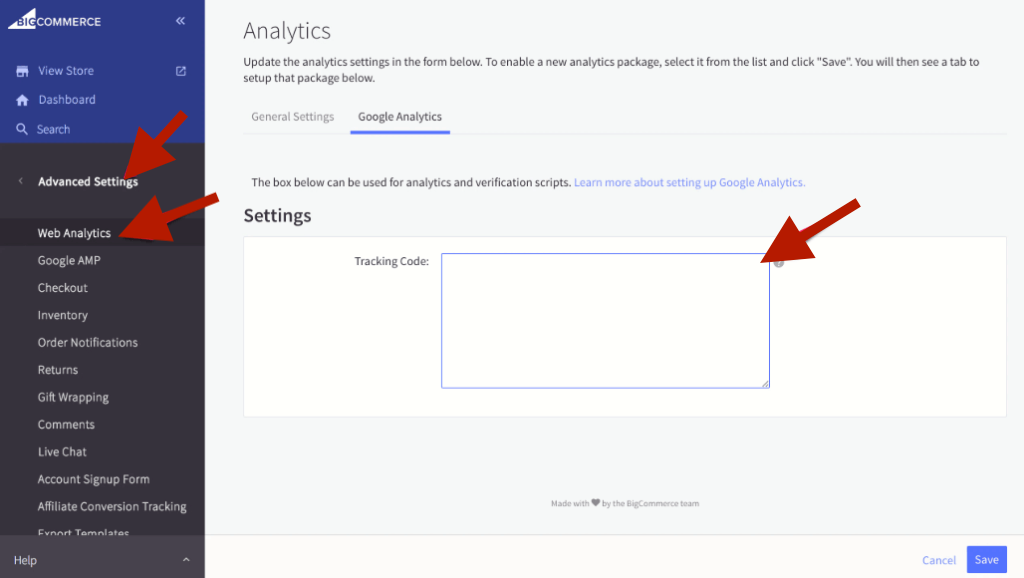 Click Save to ensure your changes have been saved.
Your Google Tag Manager is now operational on your BigCommerce website. For further testing, you can refer to the following article from Google: Preview and debug containers - Tag Manager Help.
Implement Cookiebot CMP through the GTM template:
You can now follow this guide to implement the Cookiebot CMP through the GTM template: Implementing Cookiebot CMP via Google Tag Manager template.