The standard billing interval is monthly, billed in arrears.
You can easily change this to paying annually, billed in advance:
Log in to your account https://manage.cookiebot.com/goto/login
Go to the menu point 'My account' (located at the very top)
In the 'billing interval' drop-down menu, choose 'Yearly' (see image below)
Save your settings
Please note that this option only appears on your 'My account' page when you are on a premium subscription. If you are on a free subscription or currently on a 1-month trial subscription, the 'billing interval' drop-down menu will not be visible yet.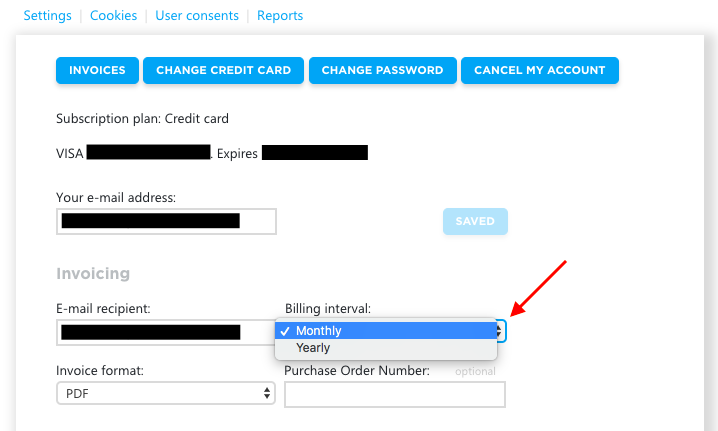 For more information about yearly payment, please also refer to our Terms of Service, Clause 4.
Last updated: 23 May 2019