The standard billing interval is monthly, billed in arrears.
You can easily change this to paying annually, billed in advance:
Log in to your account
Go to the menu point 'My account' (located at the very top)
In the 'billing interval' drop-down menu, choose 'Yearly' (see image below)
Save your settings
Please note that this option only appears on your 'My account' page when you are on a premium subscription. If you are on a free subscription or currently on a 1-month trial subscription, the 'billing interval' drop-down menu will not be visible yet.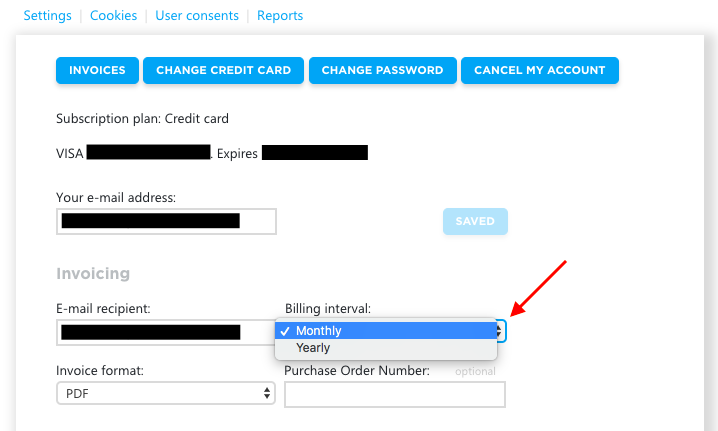 Any new domains added to your account within this billing year, will trigger an additional invoice and the billing period will be set from when you add the new domain and aligned with the end of the current billing year.
Do note that we do not recommend changing to yearly billing if you plan on adding and deleting domains during the billing year. This is because we do not offer any refunds for domains deleted mid payment term. For more information about yearly payment, please also refer to our Terms of Service, Clause 4 and 5.3.