Select your interface: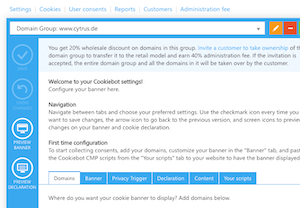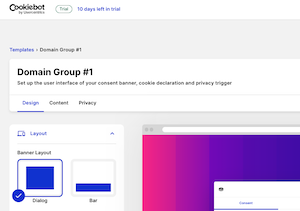 You are currently viewing instructions for the: Manager
Several integrations with Cookiebot CMP require your Domain Group ID, or CBID (Cookiebot Identifier).
To find your CBID follow these simple steps:
Navigate to 'Settings' and select the domain group you wish to find the ID for.
Select the 'Your scripts' tab
The Domain Group ID can be copied into any integration that requires it. Please ensure you include the full ID string when copy/pasting.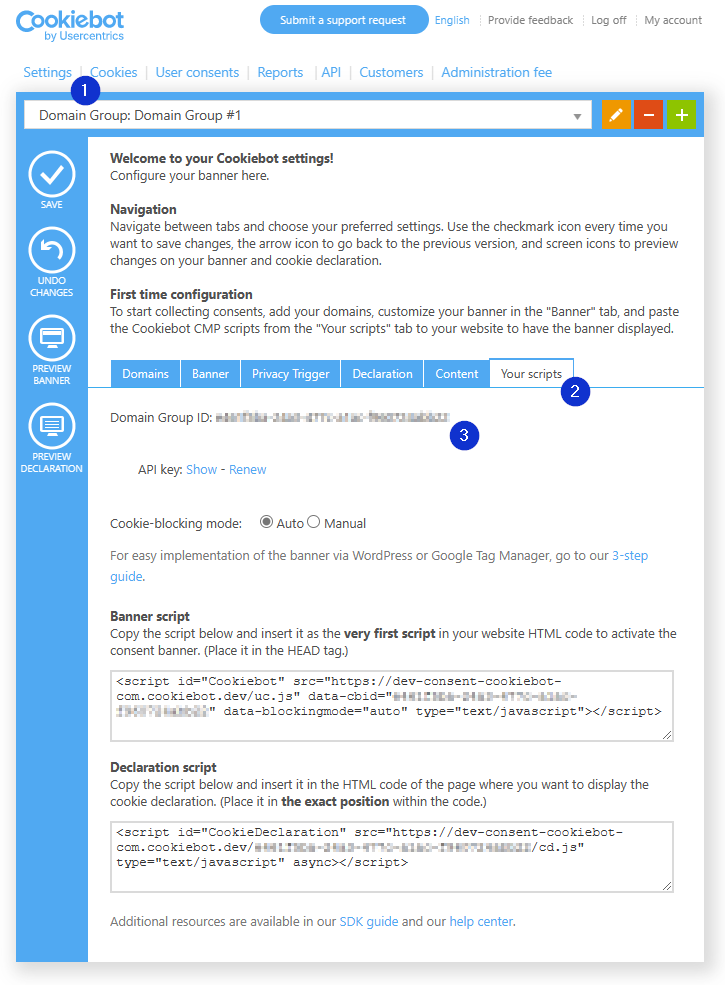 The CBID or Domain group ID is
not
a secret key, it is an identifier used to match the right configuration to your domains. It will be publicly available in your source code on your website.
This is a unique id referring to your specific Cookiebot CMP Domain Group configuration under your Cookiebot CMP account.