The Elemental banner, the original banner since Cookiebot was first released in 2018:
For free users, the Elemental banner will still be available until November 1st, 2021. After this date your banner will automatically be updated to the Swift banner. Until then, your banner will remain unchanged.
Premium customers will still be able to select the Elemental banner beyond November 2021.
The Swift banner, released in July 2021:
The Swift banner is a brand-new generation of cookie banners from Cookiebot consent management platform (CMP) and is here to make end-user consent on your website easier and more flexible than ever before.
Modern, customizable and built for optimized usability and higher conversion rates, the new
cookie banners from Cookiebot CMP fits any website.
Swift sports numerous improvements compared to the Elemental banner:
Better user experience and improved visual integration to most modern websites
Increased usability and accessibility for all users
Enhanced user consent transparency and easy end-user consent by using toggles on the banner (opt-in/opt-out)
Total customizability of cookie banner design, logo, number of buttons, and colors
Fully responsive cookie banners, the banner not only resizes but adapts according to the available space 1
Optimized for mobile use
An improved new overview of all cookies in use on your website, categorized by vendor 2
Improved conversion rates
1
The Swift banner is responsive and will adjust according to the available screen width.
This means that if you selected the "Top" / "Slide up" or "Bottom" / "Slide down" template and the screen width is greater than 1280px, the banner will be displayed in edge-to-edge mode:

However, if the screen width is below 1280px the banner will automatically switch to the pop-up style: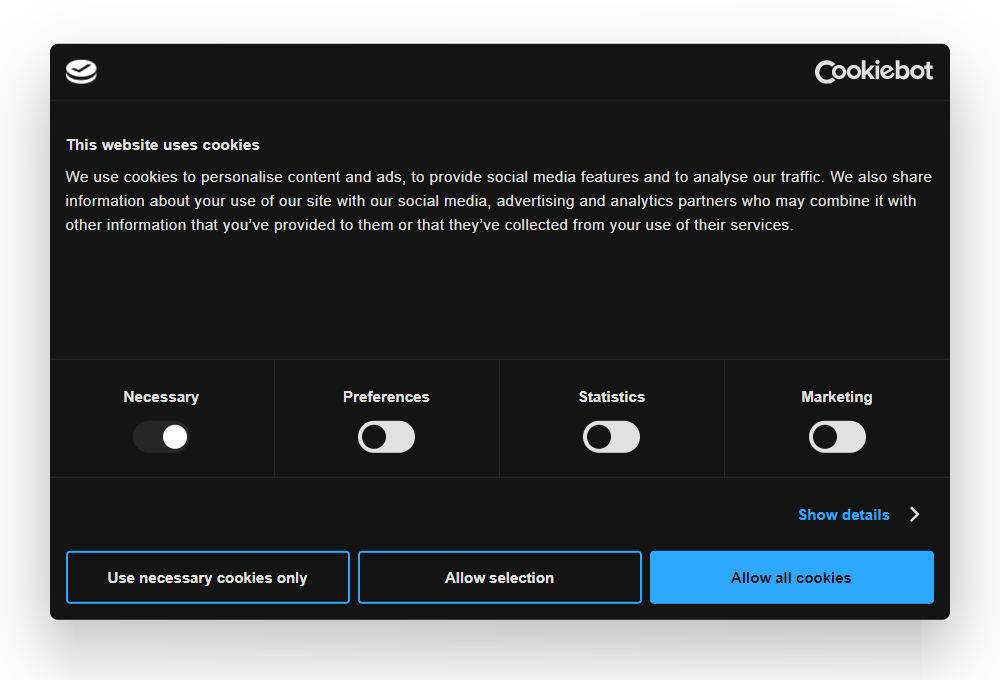 If the screen width is below 600px, a mobile banner will be displayed instead: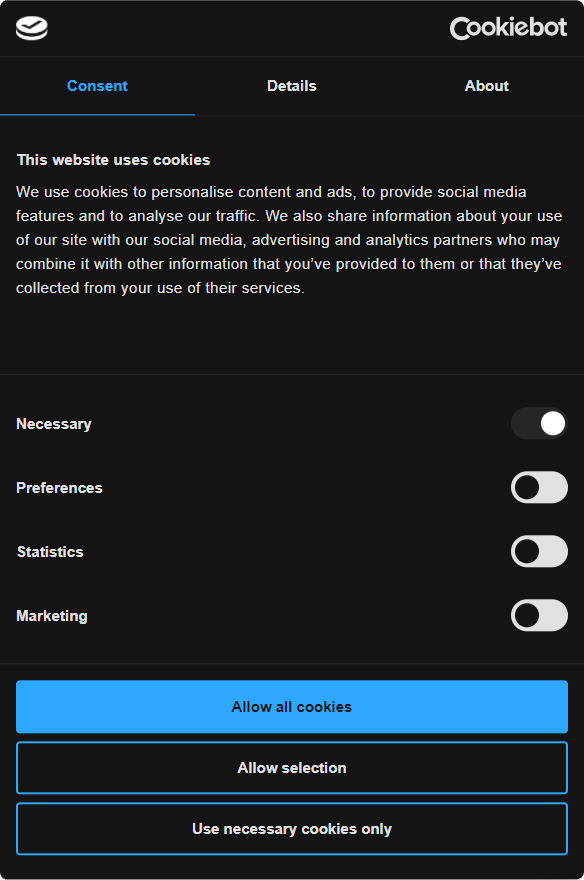 2
Cookies overview of the Elemental banner:
Cookies overview of the Swift banner:
Take note that the Swift banner not only groups cookies by category, as the Elemental banner does, it also has a sub-grouping by provider. This provides more information while also providing a better overview and seems less overwhelming.