Select your interface: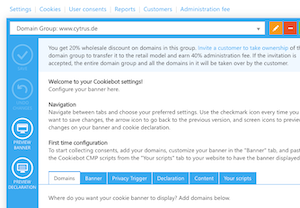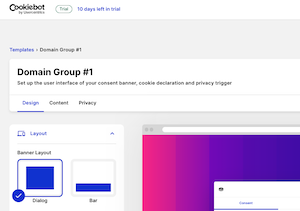 You are currently viewing instructions for the: Manager
You will need either the password to the Cookiebot account OR access to the mailbox of the email address used to register the account with Cookiebot.
You may only change the account email once logged into our platform.
Password retrieval can only be done against the account email.
Unfortunately, we are not able to just change the registered email address for an account, due to privacy related issues with personal and payment info added to the accounts. In these situations, a possible solution could be to ask your IT department to temporarily recreate the email address used to create the account > get a password for the account via that email address > login and update to the correct details.
If you are adding a new email to the Cookiebot account for your company, do note that we recommend creating and using a shared email address for your company in order to avoid single-person dependencies (for example using a new email address such as cookiebot@mycompany.com).
If you do not remember the password for your Cookiebot account, you can easily request a new password via this link: Reset password | Cookiebot
The mail with the new password will be sent to the registered email address. Afterwards, you can login to the manager and go to "My account" (top right corner) where you will be able to change the registered email address, password and also add new payment details, if necessary.