Select your interface: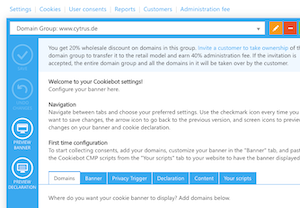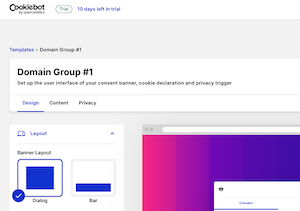 You are currently viewing instructions for the: Manager
With a Premium subscription, it is possible to add internal domains that can be used for testing, development, and staging (non-production domains) and on local servers. You can add those domains in the table named "Domain alias" under "Settings" on your Cookiebot account: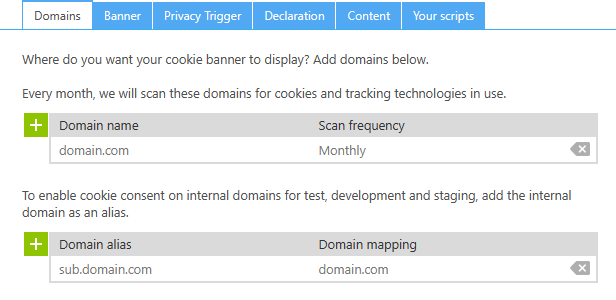 This is for Internal testing purposes only and the banner is therefore clearly marked with "TEST". Alias domains are not invoiced.
The domain group will need at least one live domain, as the blocking of cookies will be performed on the basis of the scan results from this website. This also means that automated cookie blocking will only work on test sites identical to the public website.
If you have accidentally added a live/production domain under the Domain alias category, you will need to delete it from there and add it in the table above under "Domain name". This will remove the "TEST" watermark as the domain will then be on a regular subscription and consent data from your users will be collected (no consent data is collected for the Domain alias domains).
See Why is the cookie consent banner/dialog not showing on my website? for how to add domains.