As a new reseller you may run into the following error: Error 'Unable to login. Please check e-mail-address and password.'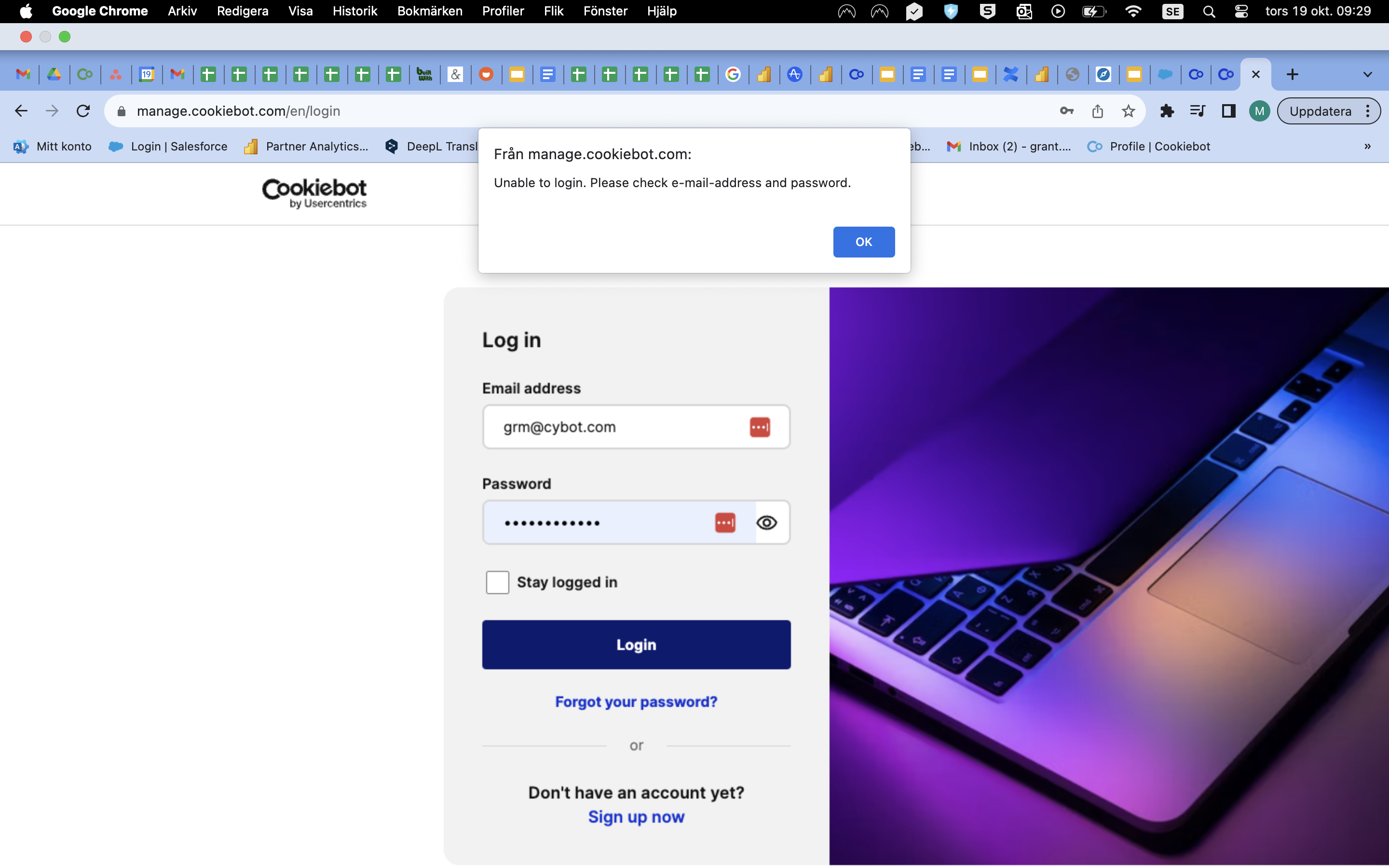 This error most likely occurred if you have created your Premium account on the Admin Interface (https://admin.cookiebot.com/) instead of the Cookiebot Manager (https://manage.cookiebot.com/).
To continue with your reseller application you need to get your existing Admin account to be compatible with the Cookiebot Manager.
First you should request a "Forgot your password?" on https://manage.cookiebot.com/goto/login using the same email as the one you used to login into the Cookiebot Admin Interface.
You should now get an email with a new password.
Using this new password you can login to the Cookiebot Manager and then navigate to https://manage.cookiebot.com/goto/resellersignup.
If you are still unable to login please clear your cache in your web browser. Please contact res@cookiebot.com if you continue being unable to access your account.